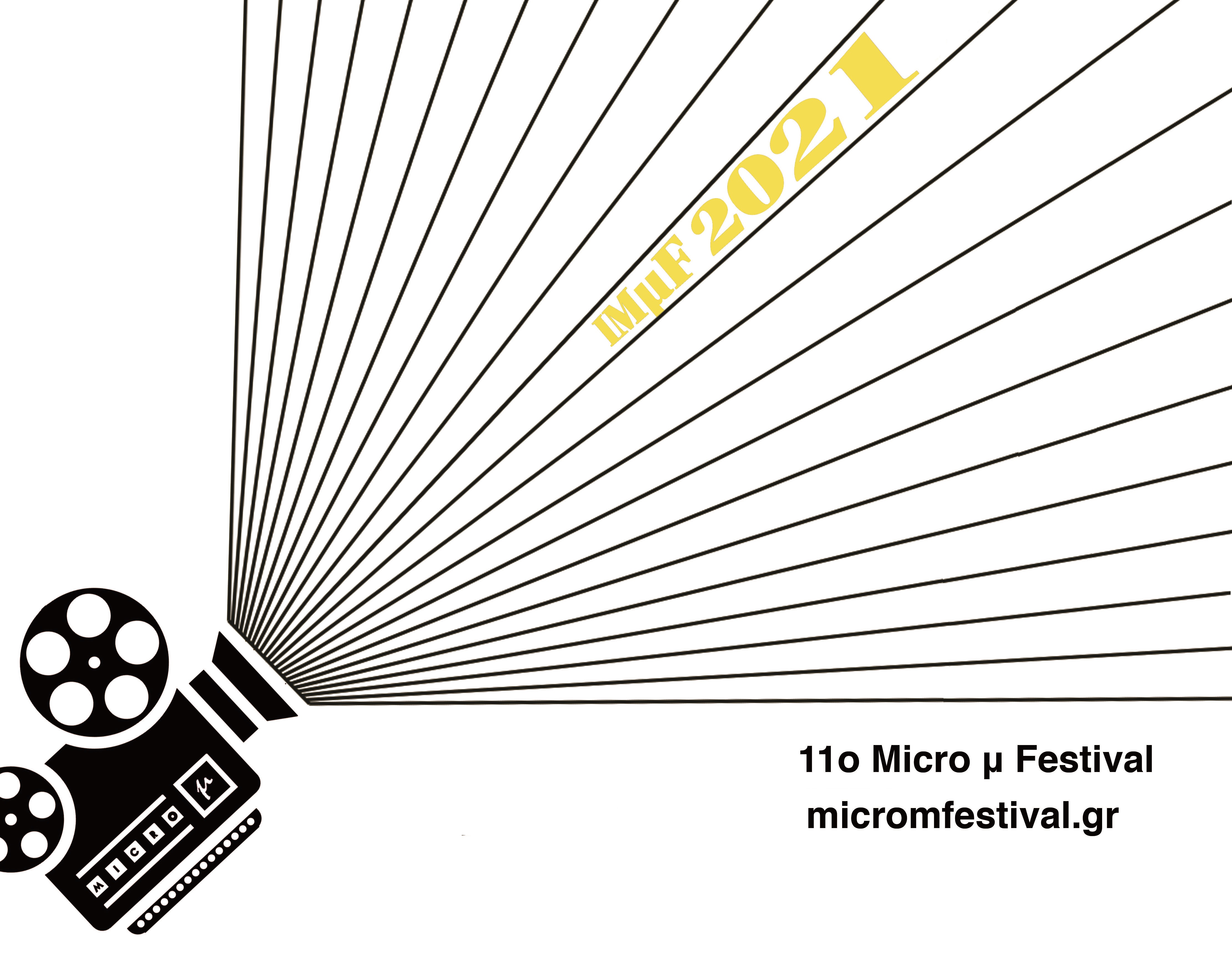 IMMF 2021 : The fifteen films
The Competition Section of International Micro μ Festival 2021, will take place on October 9 simultaneously at all the cities of our network as every year.
The fifteen short films of the Competition Section of Micro μ 2021, also this year were selected among more than 250 submissions, which is already a small victory for them.
The films that will be screened at the cinemas of IMμF 2021's cities and also at our online "digital" cinema screen that was created last year, are:
1. "Flik Flok" by Angeliki Pardalidou
2. "Jackpot" by Dimitris Zapatinas
3. "Split Apart" by Zina Papadopoulou & Petros Papadopoulos
4. "Lost & Found" by Vivian Papageorgiou
5. "The Saint" by Vasilis Stavropoulos
6. "Iro /he.roː/ " by Alexis Koukias - Pantelis
7. "Iskioma" by Kostas Gerampinis
8. "Wolves" by Antonis Morgan Konstantoudakis
9. "Just a thought" by Matteo Pizzocaro
10. "Beauty" by Thanos Liberopoulos
11. "Normal" by Nikos Gkoulios
12. "The student" by Vasilis Kalamakis
13. "All the time in the world" by Danai Epithymiadi
14. "Take it and end it" by Kirineos Papadimatos
15. "At the airport" by Michalis Mathioudakis
We warmly thank all the directors who trusted their films at IMMF 2021 and all the members of the selection committee (Harris Mavroforakis – Producer / Director, EleannaSantorinaiou – Director / Screenwriter, Michael Felanis – Director, Pavlina Harela – Actress / Director and Simos Kyparissopoulos – Actor / Founder of Micro μFestival.) for their hard work of selection the final line up.
The exact program, the prizes and also the cities of IMMF2021 network will be soon announced.
IMμF 2021 : THE PRELIMINARY PHASE
The Open Call's period for the film submission of International Micro μ Festival 2021 is now closed. The Festival's team thanks once more all of the filmmakers for submitting their work.
The number of submissions both in Greek and International section has been beyond of our expectations. That gives us hope and courage to continue our planning.
The submitted short films have already been sent to our jury. On September we will announce the fifteen Greek movies that will be screened on our Festival and the audience will vote for their favorite, simultaneously and live to all the cities of the network of IMμF 2021. Moreover, we will announce the participations of the International section, and the final program of IMμF's activities.
The members of the selection committee of IMμF 2021 are:
• Harris Mavroforakis :Producer / Director. Was born in 1986 in Athens and studied Direction at Queen Margaret University in Edinburgh and Editing at ΙΕΚ DOMI.
In the beginning of his career, he worked as editor at several film and television programme productions and channels and then as Editing Manager. He has collaborated with great professionals of the film and television industry and he has also been awarded for many of his films.
On 2013 he established his own television production company, RGB Studios, a Production House of international standards, with dynamic appearance in television and film industry both in Greek and International level.
Additionally, the last 3 years he works as a teacher of Editing and Executive Production in IEK AKMI.
• Eleanna Santorinaiou : Director / Screenwriter. Was born in 1988 in Athens and the last years she shares living between London and Athens. She studied in National and Kapodistrian University of Athens at the department of Methodology, History and Science Theory and direction at London Film Academy. She has also participated in theater's direction seminars at Royal Academy of Speech and Drama and screenwriting at NFTS and she is member of the Young Vic's Directors Network.
In her overall work she focuses at human relationships and personal narratives. She likes to study concepts as loneliness, inner worlds and connections of the world. Through her "little stories" she is interested in bringing up subjects that are beyond her characters lives and talk about universal matters.
For Film industry, from 2012 till today, she has directed 5 short films, promos & video clips, her screenplays participated in international festivals ( Sundance Screenwriters Lab 2015(semi-finals), Screencraft 2018(quarter finals), etc) and for audiovisual industry she has worked for Times, Sunday Times, The Smalls, Global Group (Classis FM, Capital, Radio X), BBC, Time Inc. In 2020 she was part of Giorgos Lanthimos new film's team, with Emma Stone & Damien Bonnard and at this moment she is working on her first tv series and her new short film for BFI.
Regarding to theater, she directed her first play in Athens in 2008 for very young children (2,5- 5,5 years old). This first work is on view for 12 years in a row. Till now she has directed 5 theater plays for children, some of them have been presented also in London after Hellenic Centre's request. On January, 2019 she directed her first theater play for adults "The Promise" and now she is working on her new theater play for adults which will be on view in 2022.
• Michael Felanis: Director. Was born in Athens and studied direction at Queen Margaret University and New York College. He has also studied photography and screenwriting, and has participated in acting, television direction, political advertisement and screenwriting seminars.
He has entered in several International Film festivals in Greece and abroad, and won many awards and distinctions. He has participated in Micro μ Festival four times (2012 The River / 2013 A hardworking robber/ 2014 06:19 / 2016 phantom limb) and three of his movies were distinguished, as they were voted by the audience in the final five favorites. His greatestdistinctions are the award for best movie for "A hardworking robber" at International Film Festival Comedy at Cluj in 2014, the award of best short film-drama and direction for "phantom limb" at Maracay International Film Festival in 2017 and the gold award at tourism awards 2021 for his travel series – documentary "Η ζωή αλλιώς" on ΕΡΤ1 (National Greek TV channel).
Today, he is the director of the aforementioned documentary which performs of great success and he is also preparing his firstfull-length film.
• Pavlina Harela : Actress /Director . Artistic director of Sofouli Theater. She studied acting at theater Lab of Alternative stage of Art Theater (2000-03) and at the Lab of Odos Theater, dancing (at dance school of Betty Vitinarou) and music (at philharmonic orchestra of Kalamaria). She participated at the Summer Camp of National Theater and many seminars with great professionals( Uwe Mengel, Martha Frintzila, Dimitris Mavrikiosetc) . She has performed in more than fifty plays, in films and also in television in a kids show. Apart from acting, she also directs theater plays for children which is one of her biggest loves. She collaborates with Dream Workers and directs activities in thematic parks for children. Since 2001 she teaches at the theater labs of Sofouli theater. Moreover, she has taught theatrical play at primary schools (2001-2008), at summer camps of XANTH (1998-2002) and children camps. She is charter member of Civil Non-Profit CompanyPolitiaTechnon – Avlaia Theater (2013-2018),charter member of Civil Non-Profit CompanyEleftheriSkiniTechnis – Sofouli Theater (2001 - ) and charter member of Macedonian Theater Company – Odos Theater (1996-2000). For next year, she is already planning of Sofouli's theater activities, starting with the theatrical labs in September,4 for children and adults and from September, 11 the beginning of theatricals, hosts and performances. Additionally, she will be starring with Antonis Loudaros (who has directed and also made the adaption) in the play Scenes from a Marriage by Bergman which will beon tour in Greece in winter of 2021-22.
• Simos Kiparissopoulos:Actor and Founder of the Micro μ Festival. He was born in Thessaloniki in March 1975. After attending the School of Technological Applications of the educational institute of Piraeus, he dealt with art. In 2005 he graduated from the Drama School of G. Theodossiades in Athens and he began practicing as an actor in theater, television and cinema. At the same time, since 2007, he has been working on the production and organization of artistic events and plays in Athens. Since 2011 he has been the manager of KATOPRON SA, through which he created the Micro μ short film festival, which is held for the last nine years in Greece and abroad. He is a member of the Hellenic Actors' Association and quite active in the field despite his continuοus involvement in the festival.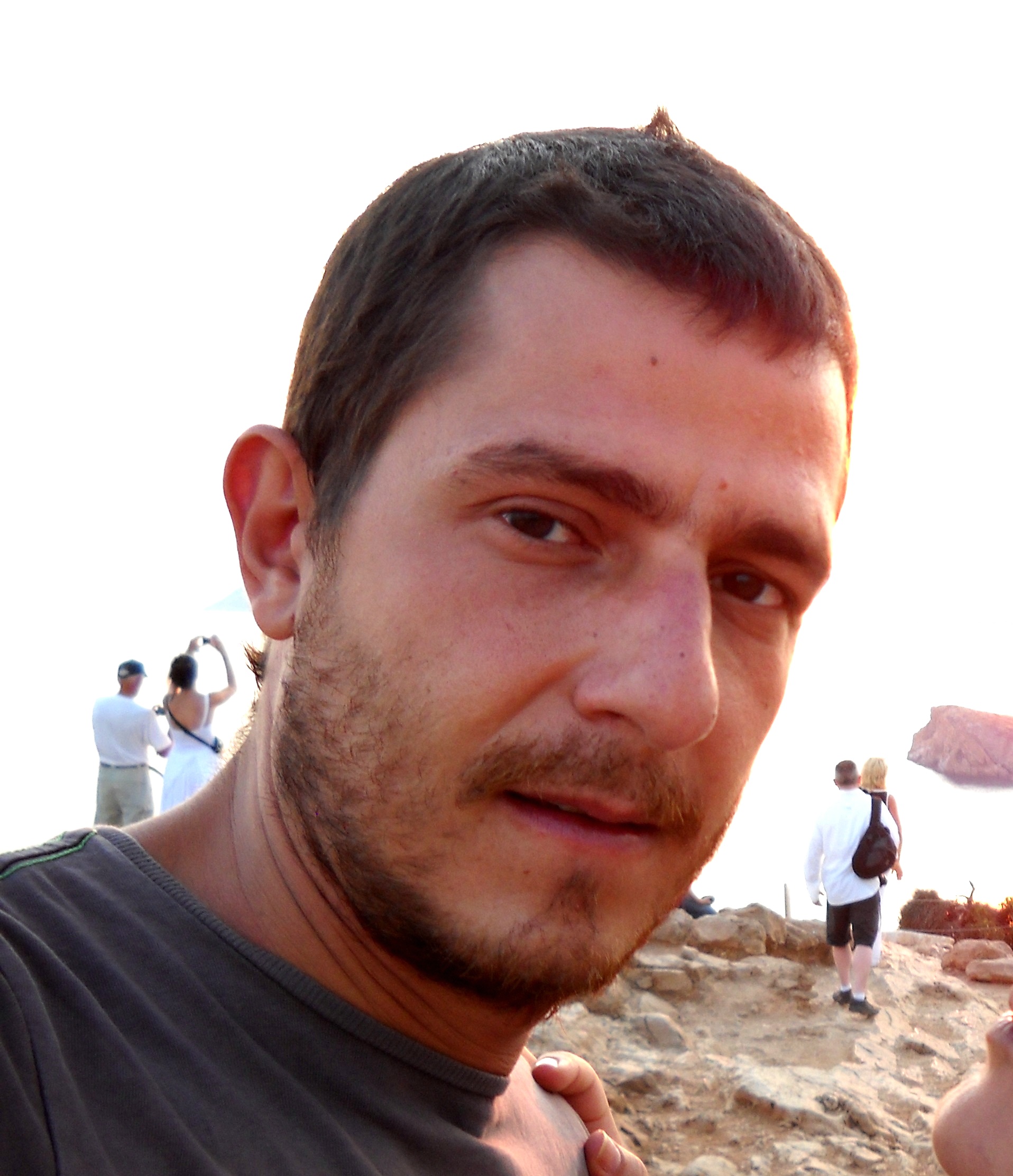 ---
International Micro Festival addresses the annual invitation to Greek and foreign filmmakers to submit their work, to select the films that will be screened at the 11th edition.
The categories in which you can submit your work are as follows:
Greek Competitive Section
International Section
Student Section
The selected films will be screened in the fall of 2021 to the audience of Greece and abroad too, and will vote live for the favorite film like every year.
The 10 cities in which the 11th Micro will be held will be announced soon.
Submissions of the films start from April 15, 2021 and will last until July 20, 2021.