Micro μ festival's team announced the short films that are going to be screened at the seventh year of the festival on October 14, 2017. As usual, also this year choosing only fifteen films to participate has been a very difficult task for the pre-selection committee as all were of very high quality. Accordingly, we are very happy to present them to our audience all around!
LEARN MORE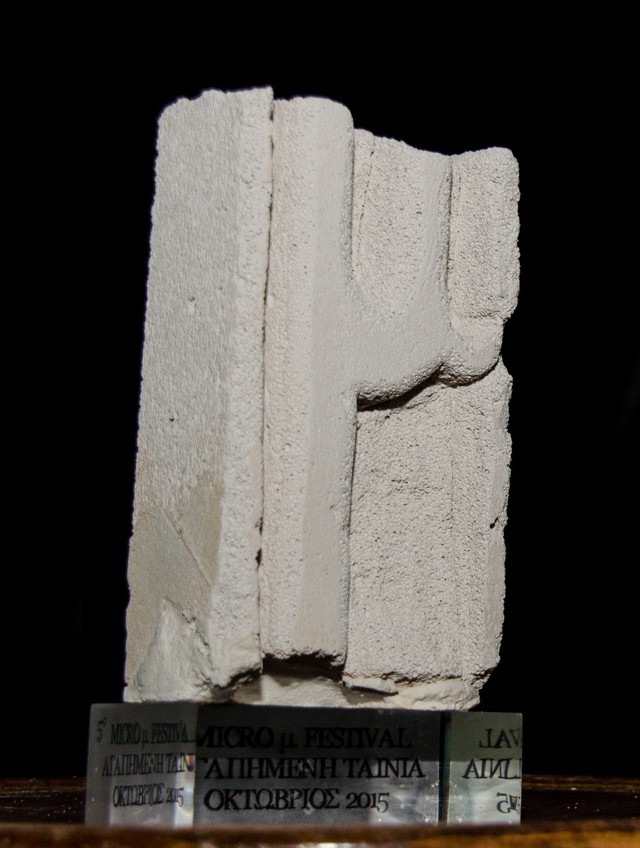 6th
MICROμ
FESTIVAL
The Sixth Microμ blew out candles…
The sixth yearly fest of "short" cinema belongs now to the past. The lights in each of the twelve halls of the cities that hosted the festival were turned off in early Sunday morning, after the appointment was renewed for the following year.

Great winner for this year the "beloved" film "Birthday" by Dimitris Katsimiris, which ranked first in almost all cities, voted by the audience.
The film describes the birthday of a young man with brain paralysis who, together with his mother are waiting his uncle in order to celebrate his 22nd birthday. However, the arrival of his uncle with his new girlfriend creates a very tense atmosphere.The flawless directive approach of Dimitris Katsimiris together with the very good performances by the actors (Thomas Chavianidis, Arietta Moutousi, Ilias Valasis and Chrysothemis Amanatidi) succeeded to touch the audience and rank the film first in their voting.
The director and cast of the film received their award at "Chytirion" theater, the festival's venue in Athens, from Simos Kyparissopoulos, the founder of Microμ.
The following five top ranked films of the festival according to the audience's voting were:

Phantom Limb by Michalis Felanis
The Locksmith by Miltiades Christides
Firaq by Kalli Zifou

Simon Says by Nikos Tsemperopoulos

Inner Land by Vivian Papageorgiou