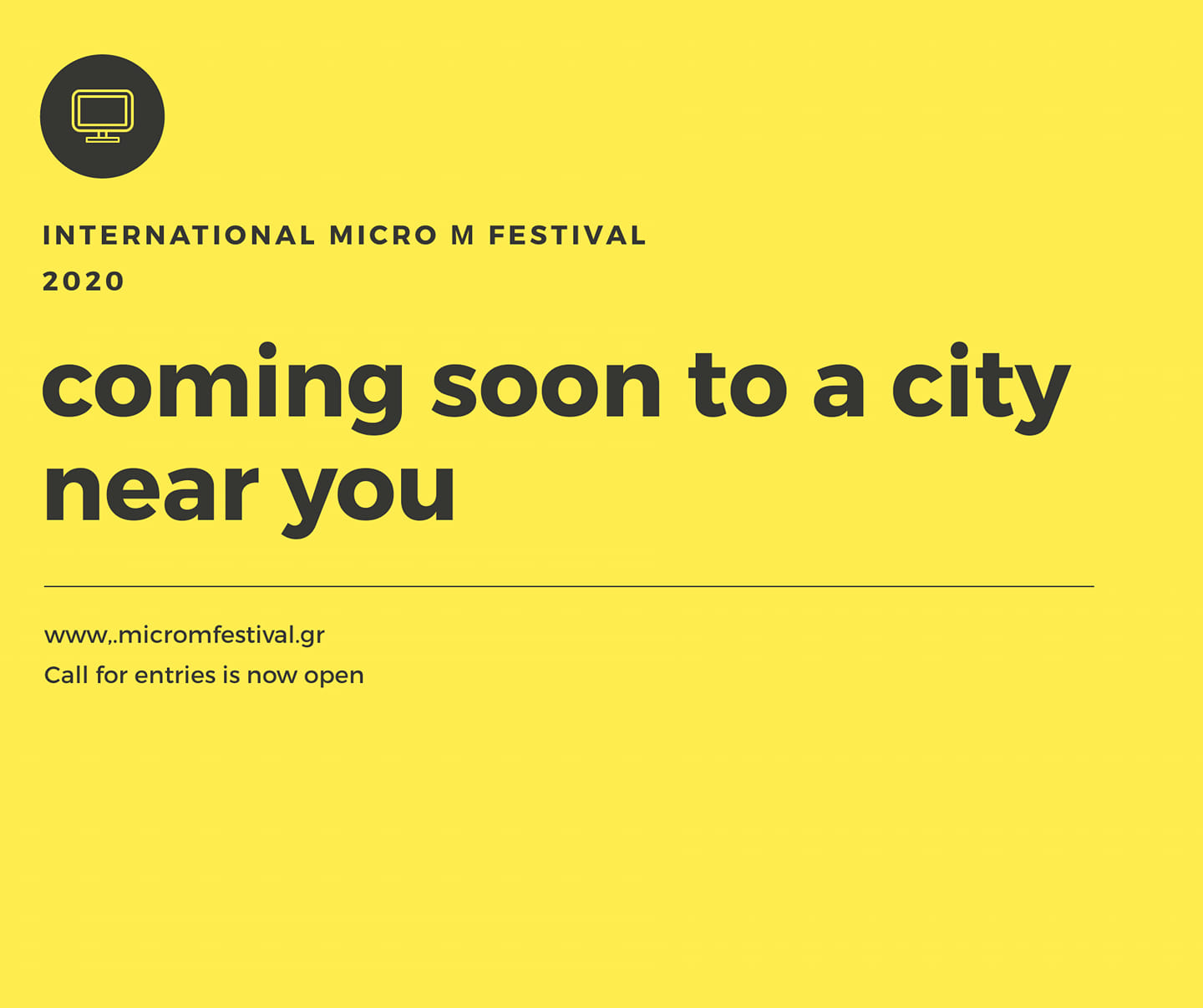 ---
Under circumstances that could be easily compared to a science fiction scenario, the Micro μ team with a sense of responsibility and feeling optimistic about the future are happy to announce the beginning of the annual call for entries period during which we are accepting the work of Greek and international filmmakers.
The categories for which you can apply are the following:
Greek Contest Section
International Section
Student Section
The selected films will be screened the Fall 2020 to audiences in Greece and abroad, who will vote for their favorite in real time.
The 10 cities where the 10th anniversary edition of Micro μ will be launched will be announced soon.
The submission period begins from April, 10, 2020 and will remain open until July, 15, 2020
---
The participation process includes accepting the terms and completing the participation form.